Chris Plapp, Last modified by Steven Brown March 23 2017 04:48 PM
The main menu offers a Browse Other Media option that allows you to all titles from non-video content types on the platform.  Click on MENU and then click on Browse Other Media to view and index of all the other content types available to you.
Clicking on any of these will display a complete list of titles in the form of a search results page.  You may use the provided filters on the right-hand side to further narrow the results.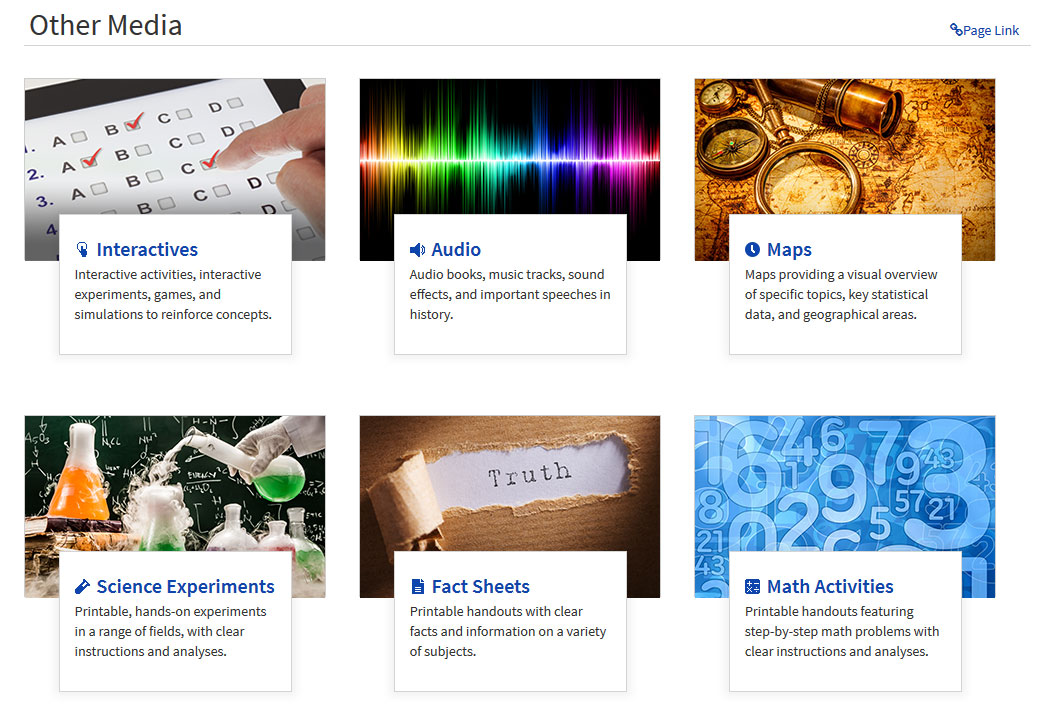 ---